Our pigs are born and raised in our own pastures in the wonderful Extremadura landscapes of Zafra "El Rincón de Zafra" and Alconchel "Las Hoyas", and enjoy complete freedom to feed on the natural resources that the pasture provides them. We rear Ibérico pigs with two types of diet:
100% Bellota Ibérico Pigs
In our pasture "Las Hoyas" we raise black Ibérico pigs, which grow perfectly naturally and roam freely. Each La Prudencia pig requires a space of 1 hectare to live, walking around majestically while seeking out the rich acorns that they find naturally on the holm oaks and cork oaks of the Extremadura pasture.
Acorn is a seasonal fruit, so these pigs can only feed on acorn during "La Montanera", a period running from November to February. During these months, our pigs have to reach a minimum weight of 180 kg fed exclusively with this very tasty sweet fruit that gives our hams and cold meats their exquisite taste.
The combination of living free, moving around the farms to find food, low salt content, slow curing and a very long maturation following the traditional method taught us by our grandparents in our facilities in Villacastín, 1200 m above sea level, allows us to produce 100% acorn-fed Iberian hams, shoulders and cold meats with a taste and texture that melts in your mouth.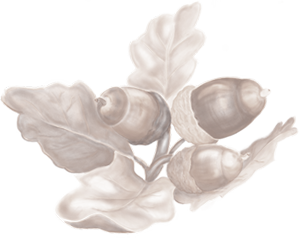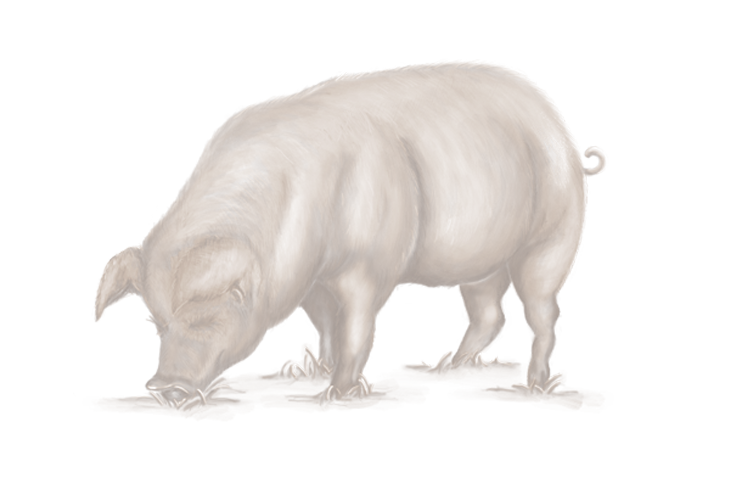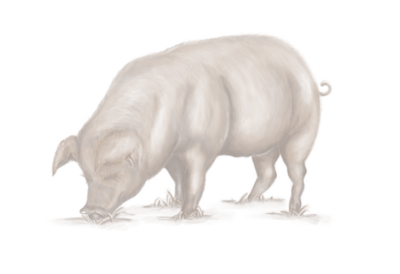 Cebo de Campo Ibérico Pigs
Black Ibérico pigs, fed with natural cereals and grasses from our "El Rincón de Zafra" pasture in Extremadura, where they live free.
The most important characteristic of La Prudencia pigs is that they live free on the Extremadura pasture in Zafra, until they obtain a minimum weight of 180 kg.
By means of a controlled diet and our own breed, these animals produce some exquisite cebo de campo Iberian hams, shoulders and cold meats.